Activities
Trainings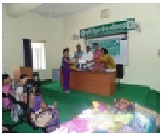 The major mandate of KVK is to organize Institutional trainings courses for farmers, farm women & rural youth, So as to overcome their lack of knowledge on latest technical know-how for increasing productivity and encouraging the adoption of new practices of farming. The major emphasis has been on technological empowerment, entrepreneurship and economic development of farmers & rural youth by organizing need based on campus, & vocational trainings at KVK and off campus trainings at farmer's field.
Front Line Demonstration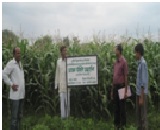 The ICAR has launched the FLD programme requirement of edible oil and pulses in the country by increasing the productivity of oilseed and pulses. The main aim of the Front Line Demonstration is to demonstrate latest location specific technology of agriculture and allied areas on farmer's fields for generating production data & obtaining feedback. By this the time lag between technology generated and its adoption could be reduced.
On Farm Testing (On Farm Trial)
One of the important mandates of KVK is to carry out "On Farm Testing" on the problems identified by the scientist which need slight modifications and refinement in the available technology that is suitable for that area in which the modified and refined technology is going to be applied.
Institutional trainings for extension functionaries
To keep update with latest technical know-how in Agriculture and allied field the KVK organizes course for extension functionaries. i.e. Agriculture Supervisor, AAO's, Subject Matter Specialist & other field workers.
Extension Activities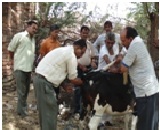 Extension activities play an important role in creating awareness among the farmers. The KVK have model all concerted efforts is these activities so as to accelerate the process of technology transfer. Under this KVK has under taken several activities- field day, Kisan Melas, farmers scientist interaction, animal health camp, exhibitions, women in agriculture day, diagnostic services, exposure visit, etc.
Seed production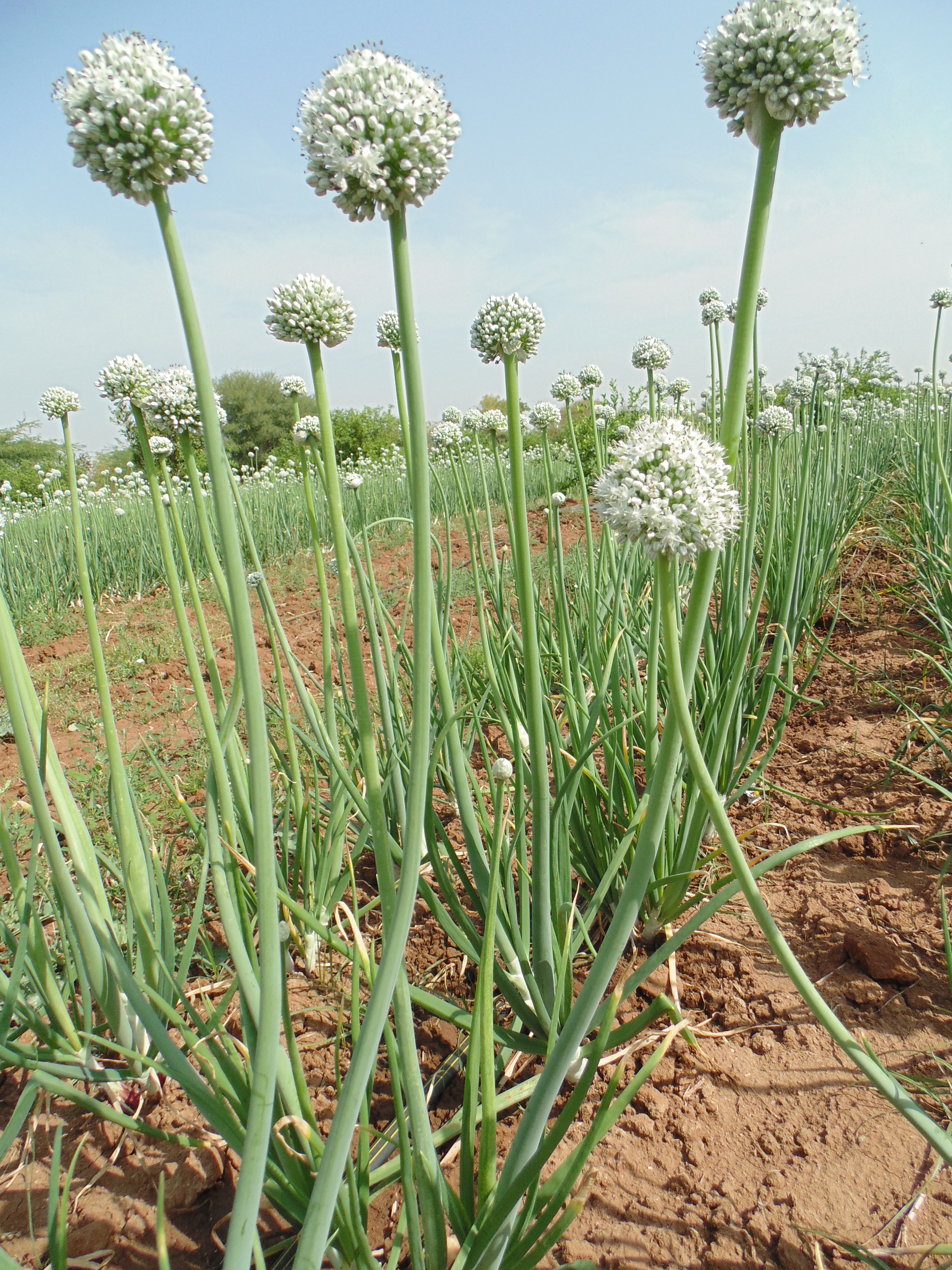 In order to increase the revolving fund & make available the quality seeds of newly released verities to the farmers. The KVK is producing seeds of different crops at the instructional farm.
Literature development
Technical bulletin, compendium, booklets folders, leaf lets, etc are being developed by the scientists for the benefit of farmers on latest technology.
Other Extension Activities
KVK also organizes Kisan Mela, Technology Week, Field days, Radio Talk/ T.V.Talks, Mobile SMS services, Night Camps, Vichar Gosthi, Animal Health Camp, Diagnostic Visits, interstate visits, Farmer Scientist Interaction and Farmers Visit at KVK.
Other Activities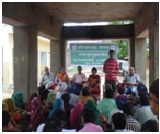 Implementing state and central governments sponsored agriculture related development programmes.
Developing location specific technologies.
Dissemination of technologies through AIR. Doordarshan, Website and News papers, Magazines etc.
Rendering need based farm advisory services.
Implementing various projects: NHM, ATMA, RSLDC & RKVY etc.
The Scientist Advisory Committee (SAC) is the advisory body to plan and review the activities of the KVK's. The SAC is headed by the Vice Chancellor as the chairman, Director of Extension, Zonal Coordinator, ICAR and Officers of the Developmental Departments of the district, two farmers, two farmwomen as the members and the Programme Coordinator of the KVK as a member – secretary.
Planning and conducting survey of the operational area in order to prepare the resource inventory with special reference to identifying the training needs of the farming community.
Developing and organizing non-formal educational programmes by way of field days, farm visits, farmers fair, radio talk, farm science club etc. as the follow up information support to training courses.
Organizing farm science clubs, both in rural schools and in villages in order to induce in younger generation a liking for and an interest for agricultural and allied sciences and scientific farming through supervised projects.
Developing and maintaining the campus farm and demonstration units on scientific lines as the facilities for providing work experience to the trainees.
Providing added training facilities in the areas for home making and nutrition education for rural community.
The role of KVKs is of immense importance for overall agricultural and rural development through its various research and technology transfer mechanisms. There are 641 KVKs in our country.